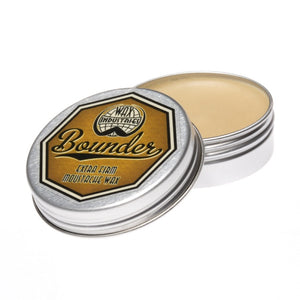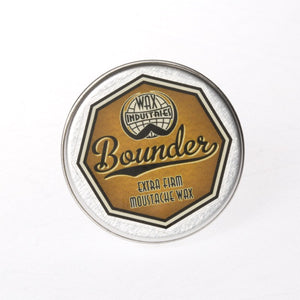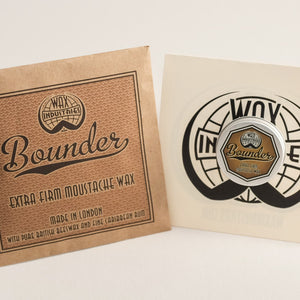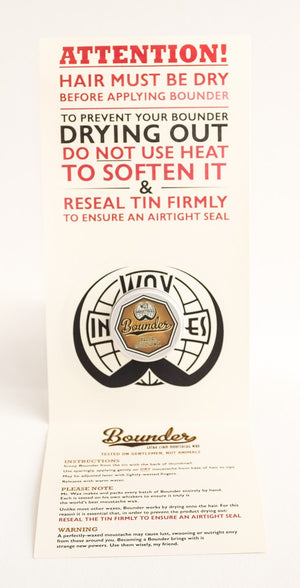 Bounder Extra-Firm Moustache Wax 10g Tin
THE ORIGINAL & BEST - IT'S WHAT WHISKERS WANT!
Handmade in England the old-fashioned way with pure British beeswax and fine Caribbean rum for a super-firm hold to keep your whiskers sharp all night.
For total control of your moustache, there is no better wax than Bounder.
Unique formulation works differently from other waxes, giving needle-sharp hold with a grease-free finish.
Small but mighty: the little tin that lasts longer than bigger, cheaper rivals. 
Instructions included - but feel free to contact us for any guidance.
Thousands of men around the world use Bounder every day.
Why not join them now?  
TESTED ON GENTLEMEN, NOT ANIMALS