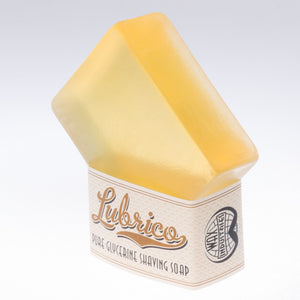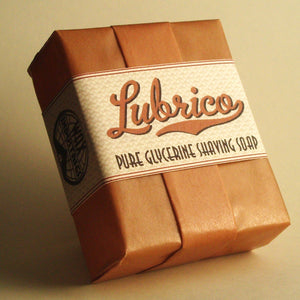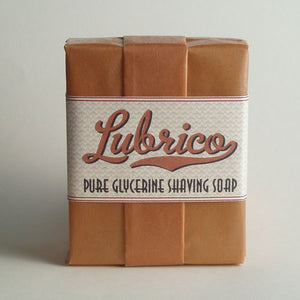 Lubrico - pure glycerine shaving soap
Full-size 125g (4.4oz) bar - enough for months of daily shaves.

Lubrico is made in England with extra glycerine to keep skin supple during and after shaving. 

It has a subtle fragrance which enhances the shave without lingering afterwards.

Lays down a foam which gets out of the way of the blade — a lighter touch means fewer cuts. 

Contains no artificial foaming agents; worked up with a brush, Lubrico will not clog pores or razors. It may take a little getting-used to after using inferior modern gels but once mastered, there is no better shave.

An ideal gift for the discerning man.
TESTED ON GENTLEMEN, NOT ANIMALS